We, unfortunately, have to cancel this year's summer camp at Lenaupark which was planned for June 22 – June 26 due to the coronavirus pandemic. We have not made a decision yet whether the summer camp at our Novelty location (August 3 – 7) will also have to be cancelled. We will let you know as soon as the situation becomes clearer.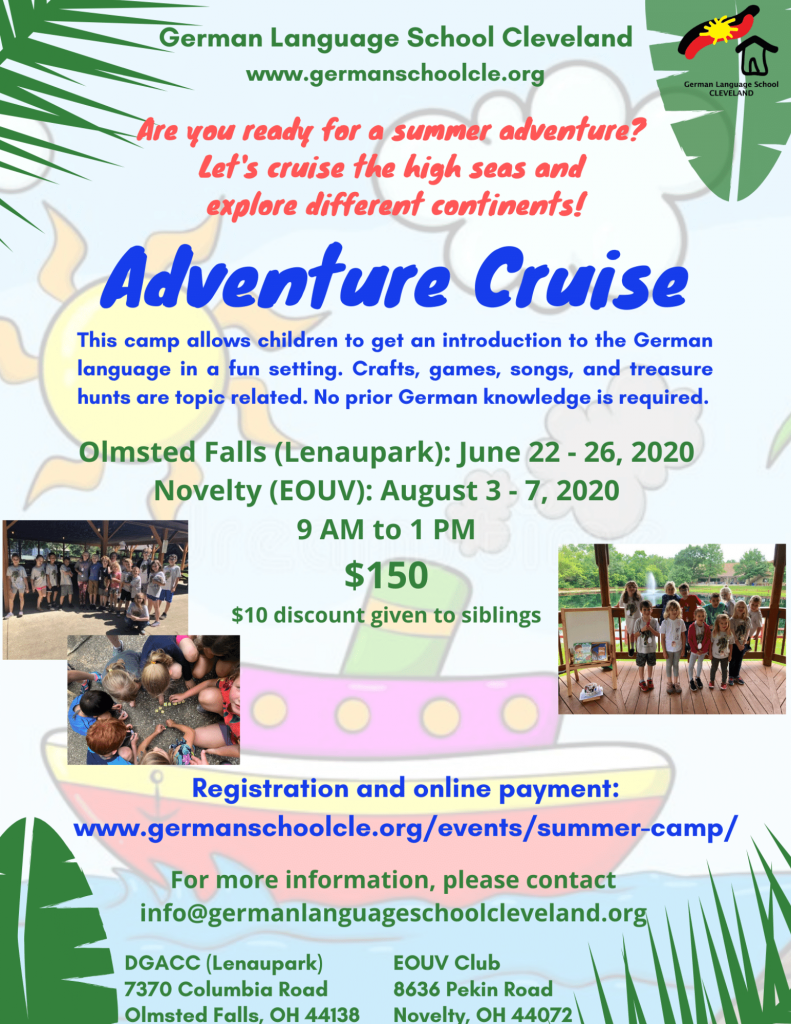 No prior German knowledge is required. Kids join groups according to their proficiency level.
Novelty
Camp Dates: August 3-7. , 2020 9:00 a. m. – 1:00 p. m.
This camp takes place at the EOUV (Erster Österreichischer Unterstützungsverein) located at 8636 Pekin Rd, Novelty, OH 44138.
The cost is $150, a $10 discount is given to siblings and to children whose parents volunteer.
If you need more information before registering, please contact info@germanlanguageschoolcleveland.org
Camp Registration
You can include payment with your submission or pay via check. Drop off your payment after you have registered to the office.