Prehistoric Times
Travel to the era of dinosaurs and first flowering plants, long before the earth looked like we know it.
This camp allows children to get an introduction to the German language in a fun setting. Crafts, games, songs, and treasure hunts are topic related.
Ready to enroll? Scroll down to choose your location and submit your registration form.
No prior German knowledge is required.
Olmsted Falls
Camp Dates: June 17-21, 2019 9:00 a. m. – 1:00 p. m.
This camp takes place at Donauschwaben's German-American Cultural Center located at 7370 Columbia Road Olmsted Falls, OH 44138.
Novelty
Camp Dates: August 5 – 9. , 2019 9:00 a. m. – 1:00 p. m.
This camp takes place at the EOUV (Erster Österreichischer Unterstützungsverein) located at 8636 Pekin Rd, Novelty, OH 44138.
The cost is $150, a $10 discount is given to siblings and to children whose parents volunteer.
If you need more information before registering, please contact the camp organizer Heike Gombar via e-mail at heikegombar@hotmail.com or phone: 330-321-4774.
Camp Registration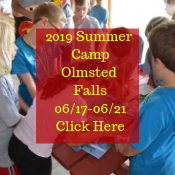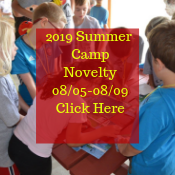 You can include payment with your submission or pay via check. Drop off your payment after you have registered to the office.